Description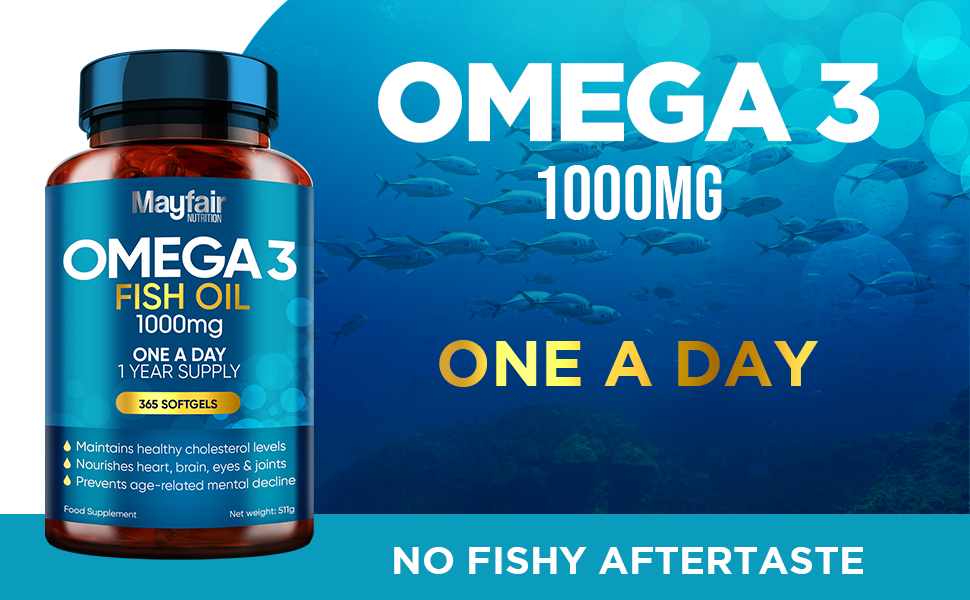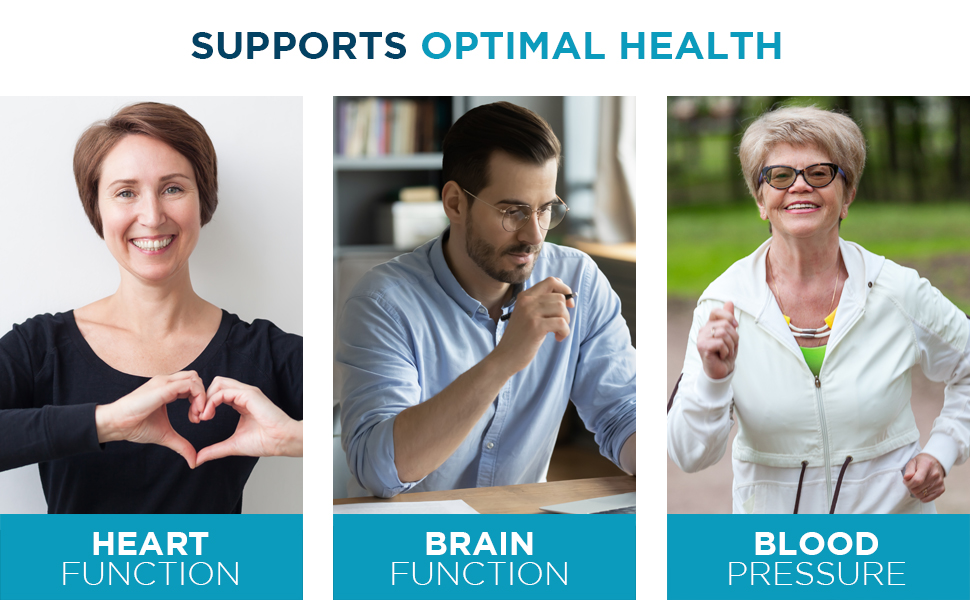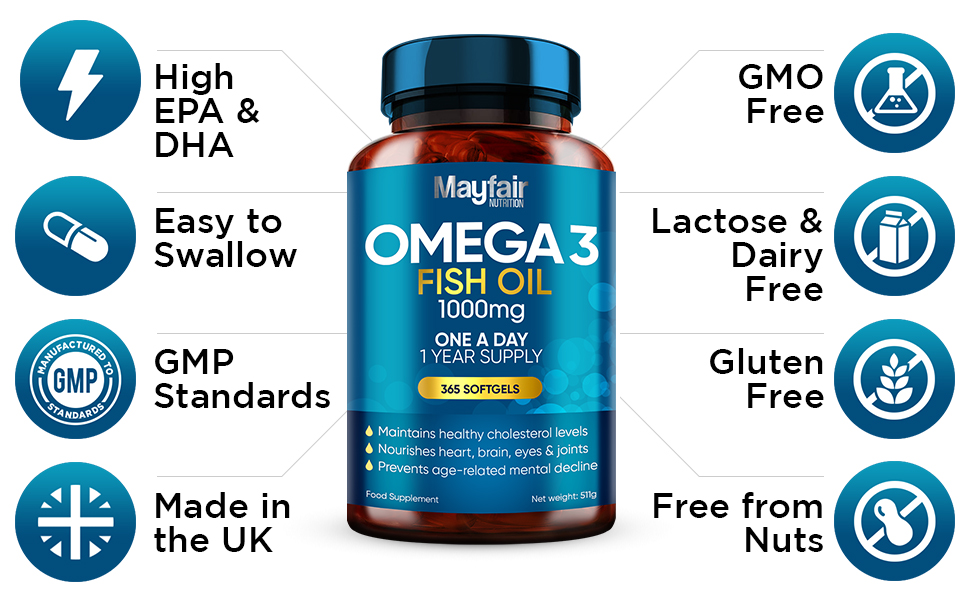 Why Our Omega 3? – Our fish oil capsules high strength are sustainably sourced from the rich oceans of the Peruvian Coast, containing a perfect blend of essential omega 3 fatty acids rich in Eicosapentaenoic Acid (EPA) and Docosahexaenoic Acid (DHA).

Enriched With Multiple Benefits – Each recommended daily dose of our omega 3 capsules provides 180mg of EPA and 120mg of DHA, which both contribute to the maintenance of normal vision, brain and heart function, and support for normal blood pressure.

Easy to Swallow – Each of our omega 3 1000mg capsules is formulated and designed to be easy to swallow and fast absorbing, with no fishy aftertaste. Take 1 softgel per day of our fish oil omega 3, for optimal results.

Gluten Free, Dairy Free & Non-GMO – Produced using only the finest ingredients, our omega 3 fish oil capsules are gluten, lactose, and dairy free with no fillers or binders. Just natural ingredients that create premium quality omega 3 supplements.

Premium Quality – Sourced and produced by a dedicated team of research scientists, chemists and pharmacologists, our high quality fish oils are manufactured and certified in the UK, safeguarded by the highest manufacturing standards of GMP and BRC.
Always consult your GP before taking Food Supplements, especially if you are taking medication, have an existing medical condition or are pregnant or nursing. • Not suitable for pregnant or lactating women. • You should not take food supplements as a substitute for a varied balanced diet or a healthy lifestyle. • Not suitable for vegetarians or vegans.
Directions:
Adults take 1 capsule daily with food, or as your health practitioner advises. Do not exceed the recommended daily intake.